Guys! Excited to announce that socialit.io secured the love of 300+ users in just five days of the launch.
On 8th August 2020, we launched the software to the public as a 100% free social media scheduling tool. Since then, till today (11th August 2020), more than 300 users signed up to socialit.io.
I have got a few more updates to share, and I'm going to answer the most pressing question that most people have asked me, "why socialit.io is free?"
---
THE INTRODUCTION
Let me start by introducing myself.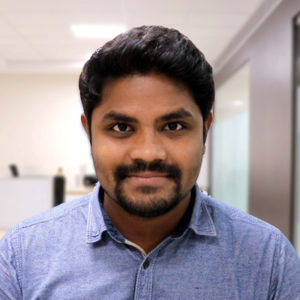 My name is Praveen Telu, and I'm from the southern part of India, Visakhapatnam.
I've been into online businesses from the past seven years (started in 2013), primarily in the service business industry. In 2017, I sold my service business to a Canadian corporate for high 5-figures.
You can see that listing on empireflippers here.
---
HOW SOCIALIT GOT STARTED?
Right after that, in 2018, I've built another business that offers social media management services for a flat monthly fee. During that time, we were on a hunt to find a simple yet affordable social media scheduling tool that is easy to use.
Most of the tools out there either have a bulk of unwanted features, too complicated and, more often than not, bugs. The scheduled posts used to fail, and we had to re-schedule them.
All that quickly turned into a mess.
After a lot of hassle, we finally thought of building our own internal social media scheduling tool to cater to our growing needs. We hired a developer and started architecting the tool.
We started by researching what's already there in the market. As previously mentioned, the experience we have with the popular social media scheduling tools and few other scripts wasn't great.
But we liked a few features they have, and we wanted to incorporate them into our own tool.
We zeroed down on a few features for the initial version:
1. A unified scheduling page where you can schedule on multiple channels at the same time.
2. Ability to save and use hashtags without needing to keep them somewhere in an excel sheet.
3. Automatically watermark all photos with brand logos before publishing them.
After several months of building the initial release, we finally started using the tool internally from May 2020. We tested socialit extensively with high post volumes.

It worked pretty well, giving us the confidence to release it to the public.
On 8th August 2020, we launched the software to the public as a 100% free social media scheduling tool. Since the 8th, till today (11th August 2020), more than 300 users signed up to socialit.io.
---
During these five days, we got to experience many beautiful things for the first time. Let me take you through each of them.
1. Customer Support Queries (a ton of them)
From users who didn't receive their activation emails to users who aren't able to schedule posts on Facebook groups, I've personally answered each one of these questions, almost immediately.
I've spent the first two days & nights answering questions from our users. Many of them came at midnights 😊
We now have a good number of questions that we can use to create an extensive knowledge base for the tool. We'll update them in our help center on the website.
2. Answering the question "Why Socialit is free?"

I've made socialit.io completely free is because of a few reasons.
Reason #1 – I want to offer an alternative for business owners out there who might find other existing social media scheduling tools either costly, complicated, or too buggy.
Reason #2 – We managed to stay afloat with our service business while building this tool internally. We thought that if we can manage to continue doing that, we don't have to rely on the tool's revenue and offer it 100% free.
We can also provide our service to users who might need it, thus generating more revenue to keep the tool free of cost. But we are never going force the service on our users; it's 100% up to them to opt for it or not.
We do not sell our users' data; it is against our business model.
Reason #3 – I was inspired by what tawk.to did with their business; they released their live chat software completely free and generated revenue with their live chat agent service.
I'm not sure whether they were profitable or not, but I liked their business model. So, when a similar opportunity showed up in front of me, I took it.
People loved and appreciated that.
3. Our First-Ever Review.
We were astounded when ilovefreesoftware.com wrote the first every review article for socialit.io here: https://www.ilovefreesoftware.com/08/webware/free-social-media-scheduling-tool-for-unlimited-accounts.html
We were delighted that someone took the time to use the tool and write a review on it. This is something we never experienced before.
Granted we had clients leaving testimonials for our service, but an article review? Never. This is the first-ever, and we're happy about that.
---
What's Next?
1. We're working on creating our help center and answering all the potential questions in video and text formats. This is scheduled to be released by 20th August 2020. We will also include a platform training course where you can learn how to use socialit to the fullest.
2. We've set up our email support team and systems in place. You can now mail us at support@socialit.io to get your queries answered, bugs fixed within 24 hours.
3. We're working on getting Instagram Business Accounts API approved from Facebook. Currently, we're using proxies to get them posted.
4. We're setting up our development roadmap to see what features we're currently working on and features that are planned to be released. We welcome each one of you to suggest the features you'd like to have in Socialit.io.
---
CONCLUSION
That is all for now, overall we had a great experience launching socialit.io and loved the response from the community.
We want to make the tool the best in the market while being completely free, and I need your support. If you'd like to support us, please follow us on the social media channel of your choice.
Facebook Page – https://www.facebook.com/socialit.io
Linkedin Page – https://www.linkedin.com/company/socialitio
Twitter Profile – https://twitter.com/socialitio
You can now get priority support, updates and a chance to vote on what feature we should release next by joining our Facebook group here: https://www.facebook.com/groups/socialit.io